The Neighborhood Gallery has new exhibitions added regularly
Click on the images below for a larger view!
---
Laura Paboojian's Galaxy and Kaliedescope
are recent additions to the Neighborhood Gallery.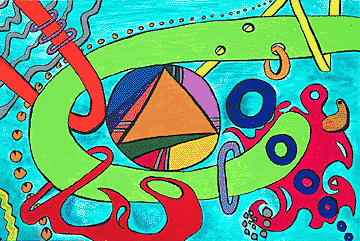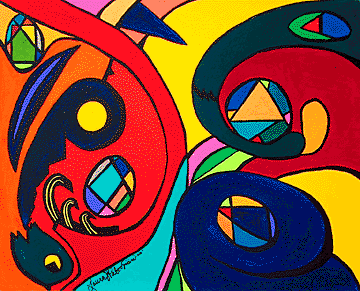 ---
Click on the image for a larger view of
Sunflower by Rick Bieu Leau.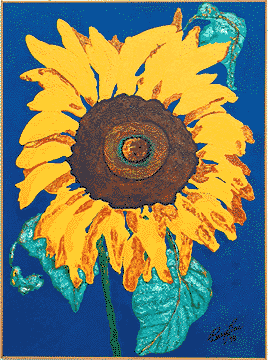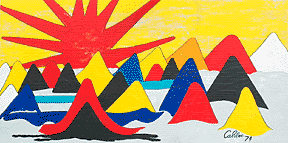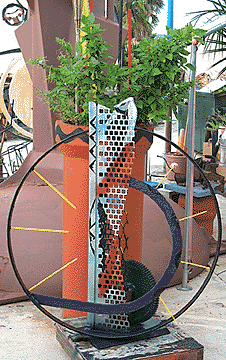 Rick Bieu Leau's 'Global Warning' above
---
'Cat in the Hat' by Ed Pollock below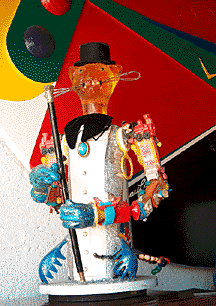 ---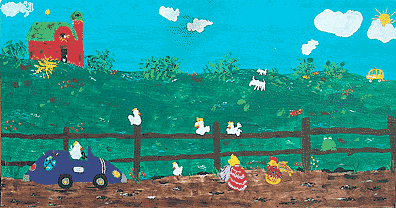 Chicken Yard by Lois Niesen above
---
Please get in touch with us by phone or email if you have questions or comments.
Thanks for visiting the VIRTUAL GALLERY TOUR
Back to Top
Email: beaulieustudios@aol.com
Neighborhood Gallery
422 West Industrial Avenue
Boynton Beach, Florida 33426
Please call for hours and directions.
Phone 561-736-8181
©2000 - 2005 Neighborhood Gallery