When the Neighborhood Artist Residency Program (N.A.R.P.) from the Palm Beach County Council of the Arts awarded the Neighborhood Gallery a grant, the gallery was still quite new.

The relationship between the artists and the children is documented in the photos that follow. The artwork that they created jointly still hangs in and around the gallery today. Contact us to learn more about how your artist group or community can get involved!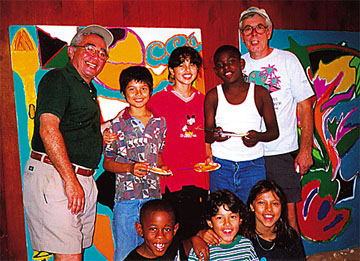 The children of N.A.R.P. are flanked by Stan Sternbach (left)
and Rick Beau Lieu, artist and curator of Neighborhood Gallery.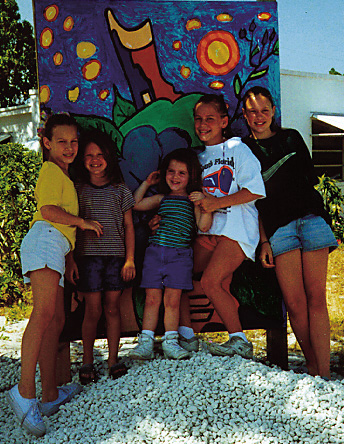 Above:Young artists of N.A.R.P. stand in the outdoor gallery with their artwork.
Below: The artwork as it was completed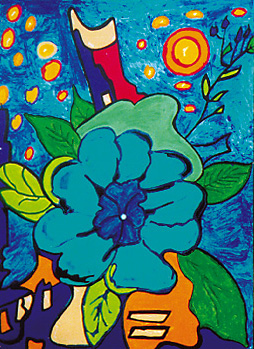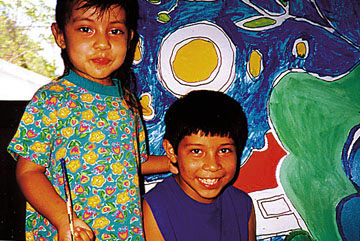 Happy youngsters with artist tools delight at their newly discovered talent.

Email: beaulieustudios@aol.com
Neighborhood Gallery
422 West Industrial Avenue
Boynton Beach, Florida 33426
Please call for hours and directions.
Phone 561-736-8181
©2000 - 2005 Neighborhood Gallery