Please continue your personal tour of the Neighborhood Gallery and be sure to use the paths provided. The outdoor galley and indoor gallery have posted hours and are also open by appointment.

We hope that you find a piece of art that is right for your collection!
---


Above: Signs and sculpture alike lead the way to the rest of your tour.
---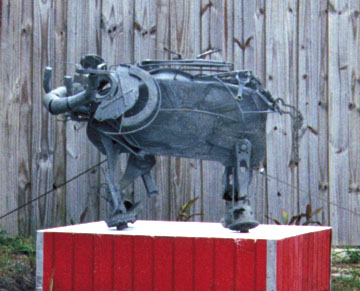 Above: Leila Boås 'Elephant'
Below: Leila Boås 'The Receptionist'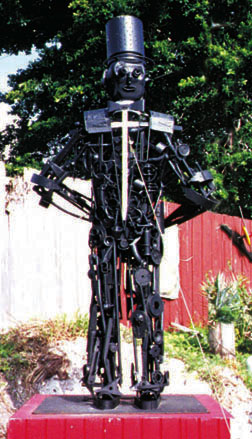 ---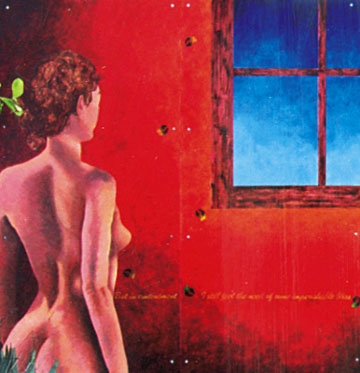 Above: 'Untitled Undefined' by Linda Dudak
Below: 'Portrait of Chance' by Linda Dudak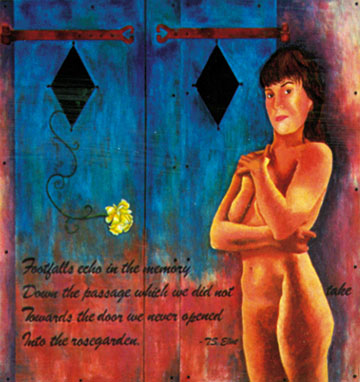 ---
Back to Top
Continue your VIRTUAL GALLERY TOUR! Keep moving
along to see more of the Neighborhood Gallery by clicking this link.
Next Page
Email: beaulieustudios@aol.com
Neighborhood Gallery
422 West Industrial Avenue
Boynton Beach, Florida 33426
Please call for hours and directions.
Phone 561-736-8181
©2000 - 2001 Neighborhood Gallery