| Sculptor Biography | Steel Sculpture | Bronze Sculpture |
| Painting | Contact | Swiggles | Home |
Richard Beau Lieu
Marine Sculpture
Richard Beau Lieu's marine series consists of seven major pieces built in 1989 -1990 for the 1990 Summer Art Tour. Pieces were built in conjunction with the Center for Marine Conservation in Washington, D.C. They were later used as fund raisers for the Dolphin Research Center in the Florida Keys and currently are on exhibit in Boca Raton, Florida.

This group of work has significant history as fund raisers and delights everyone who views them. Children have a special fascination with the life like shark, turtle and manatee. Interestingly enough, the steel used for this group of sculpture was obtained from an Exxon Off Shore oil rig located in the Bahamian waters.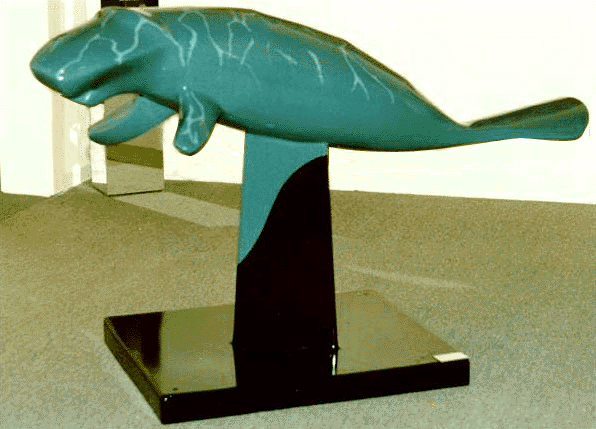 " OPUS 4 (Manatee Calf)"
82"x45"x36"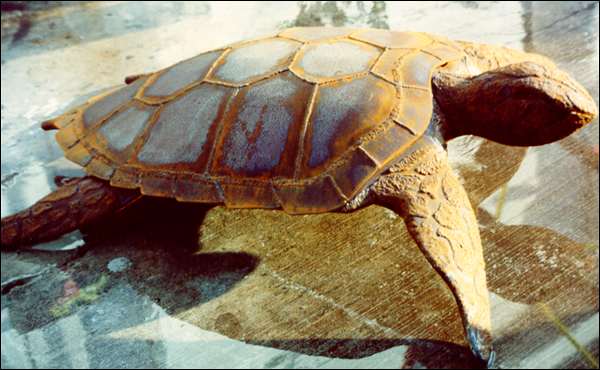 "Opus 14 , Sea Turtle"
70" x 30" x 20" Patina Steel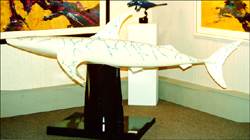 "Opus III Gentle One" (Shark)"
97" x 50" x 38" Polychrome Steel
---
Beau Lieu Studios and Neighborhood Gallery
Phone 561-736-8181
Send email to beaulieustudios@aol.com
422 West Industrial Avenue
Boynton Beach, Florida 33426
| Sculptor Biography | Steel Sculpture | Bronze Sculpture |
| Marine Sculpture | Painting | Contact | Swiggle | Home |
©2000 Beau Lieu Studios and Neighborhood Gallery