The Neighborhood Gallery has new exhibitions added regularly
Click on the images below for a larger view!
---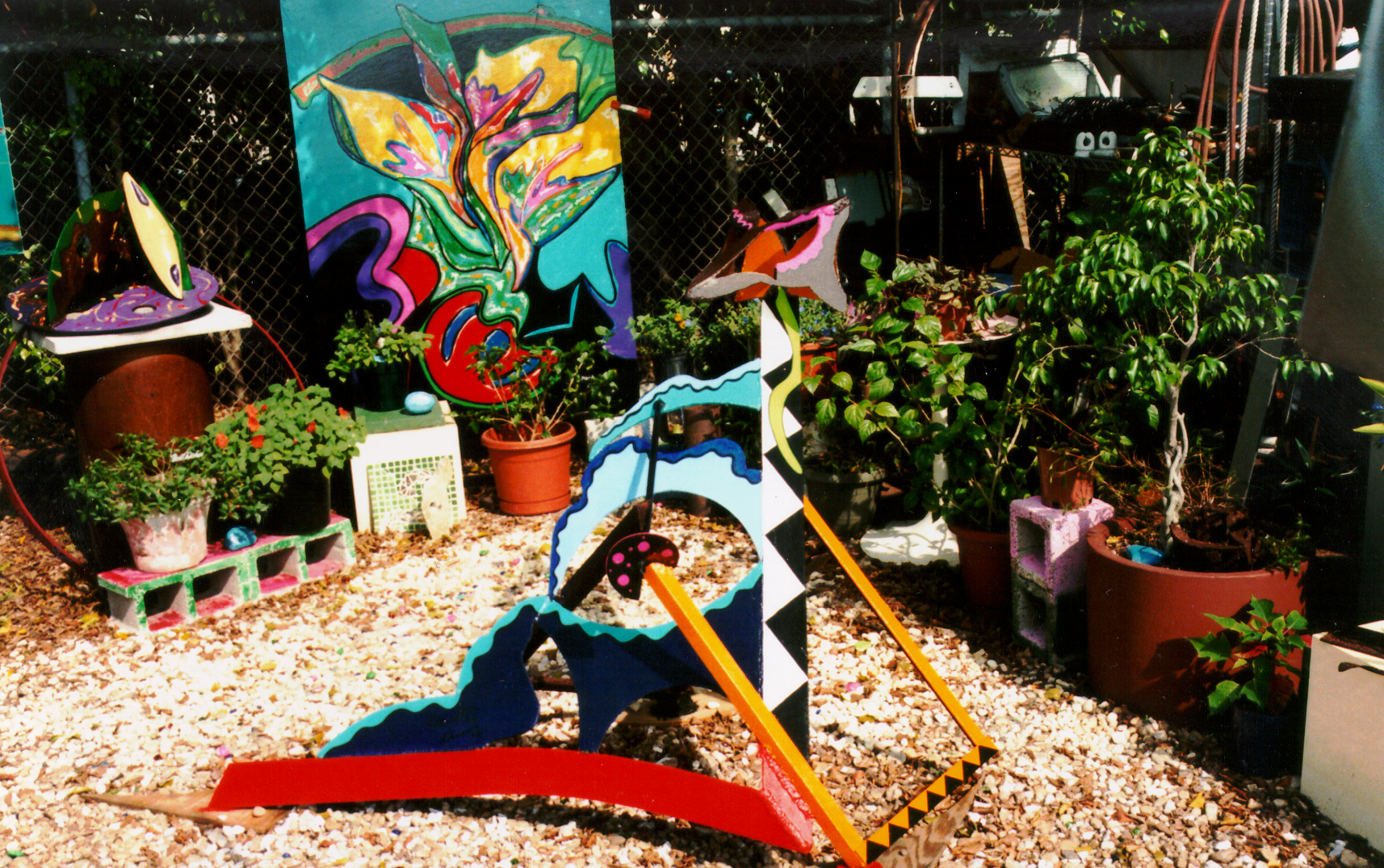 Rick Bieu Leau creates whimsical sculpture.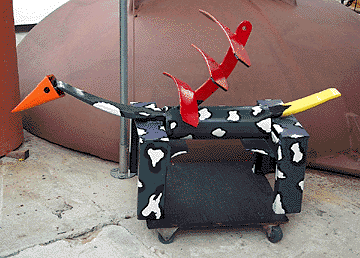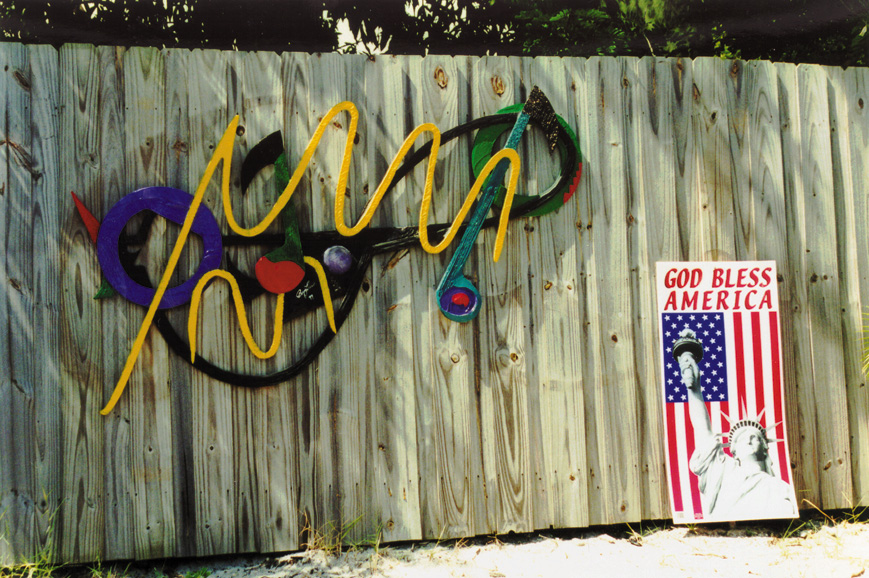 The artists and propieter are patriotic Americans.
---
Henner's colorful work is seen at the Neighborhood Gallery.
Click on the image for a larger view.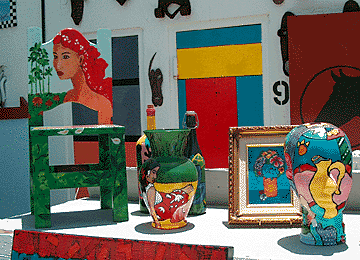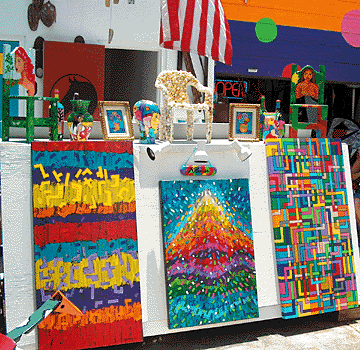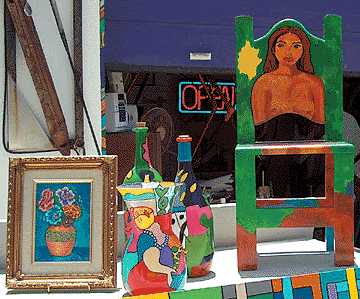 Bellow: Dancing Fools by Henner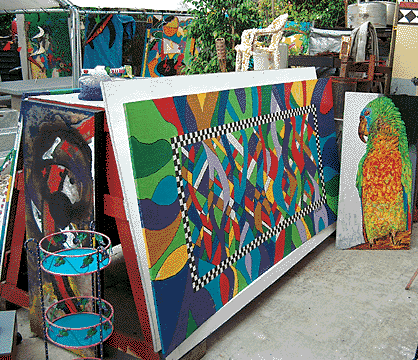 ---
Please get in touch with us by phone or email if you have questions or comments.
See more art on the VIRTUAL GALLERY TOUR
at the Neighborhood Gallery! Click here for the Next Page
Back to Top
Email: beaulieustudios@aol.com
Neighborhood Gallery
422 West Industrial Avenue
Boynton Beach, Florida 33426
Please call for hours and directions.
Phone 561-736-8181
©2000 - 2005 Neighborhood Gallery